In your searching of the area, you find a small ornate box tucked into a corner. It is made from a beautiful wood and is covered in jewels, and a small lock holds it closed. What do you do?

This project began, in a way, with the Harrow deck, and I needed to have the regular Deck of Many Things as well, and so I ordered it off Etsy. At this point, the thinking began.

For you see, most Decks of Many Things come with 13 cards, though some can carry as many as 22! I have decided to do both.

So for this deck, working with primarily cardboard scraps and extra cloth I had laying around, I set about making a box with two hidden compartments in it, thin little slots where an envelope containing cards might go. The main box holds the primary 13 cards, but with a successful investigation check (after picking the lock, something the players at the table will be able to mess with directly!), they can find that the inner lining can be removed, revealing the two hidden envelopes inside, containing the remaining cards.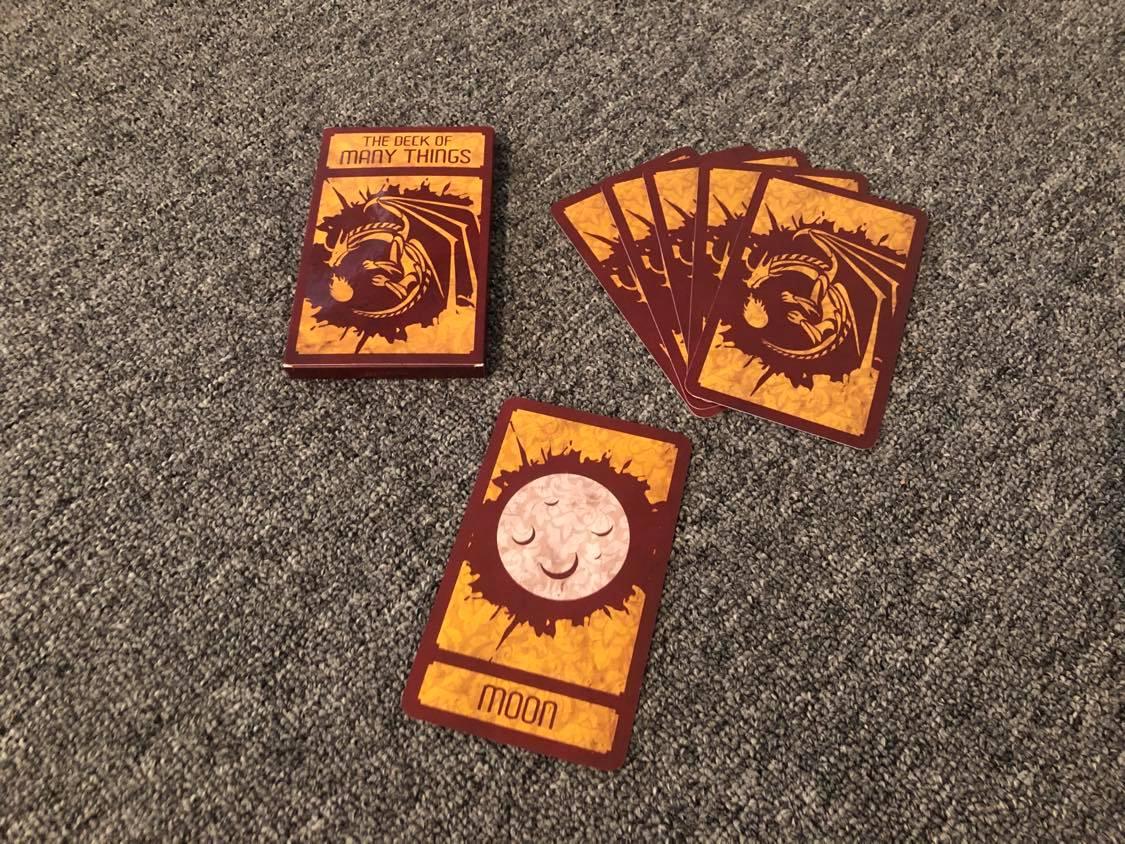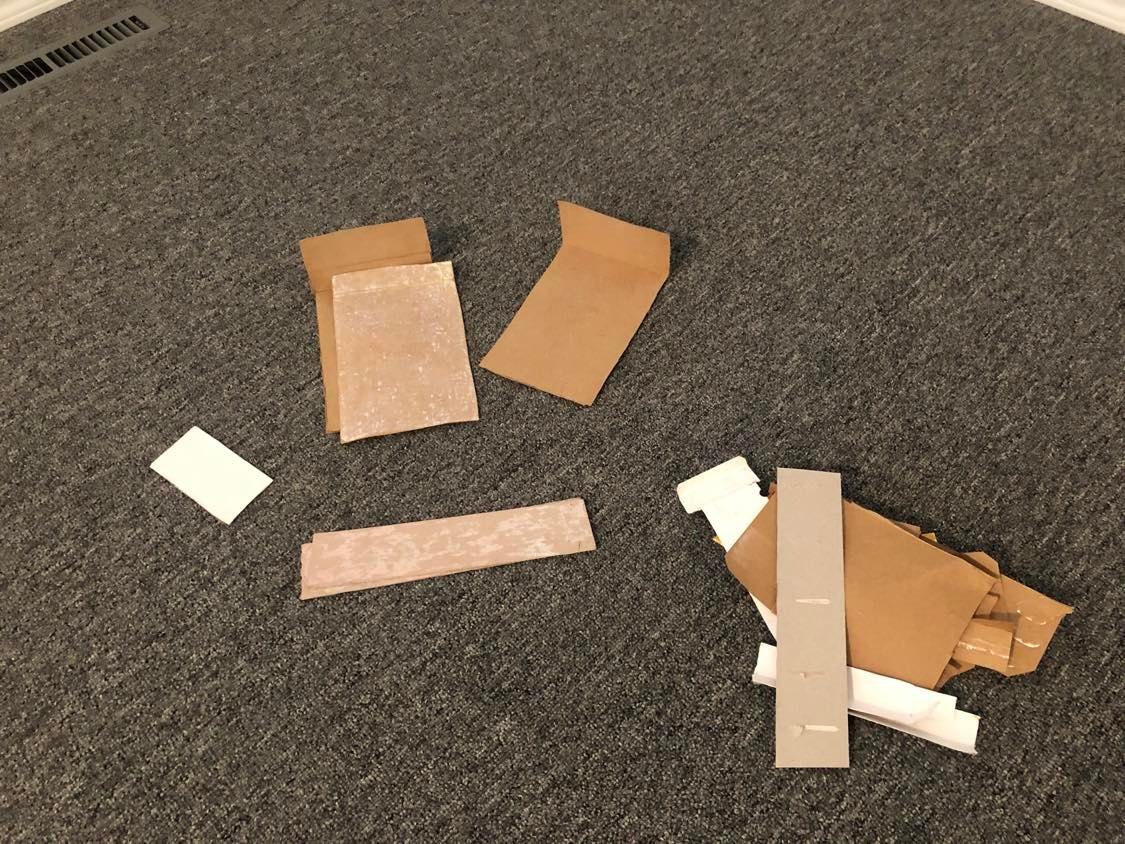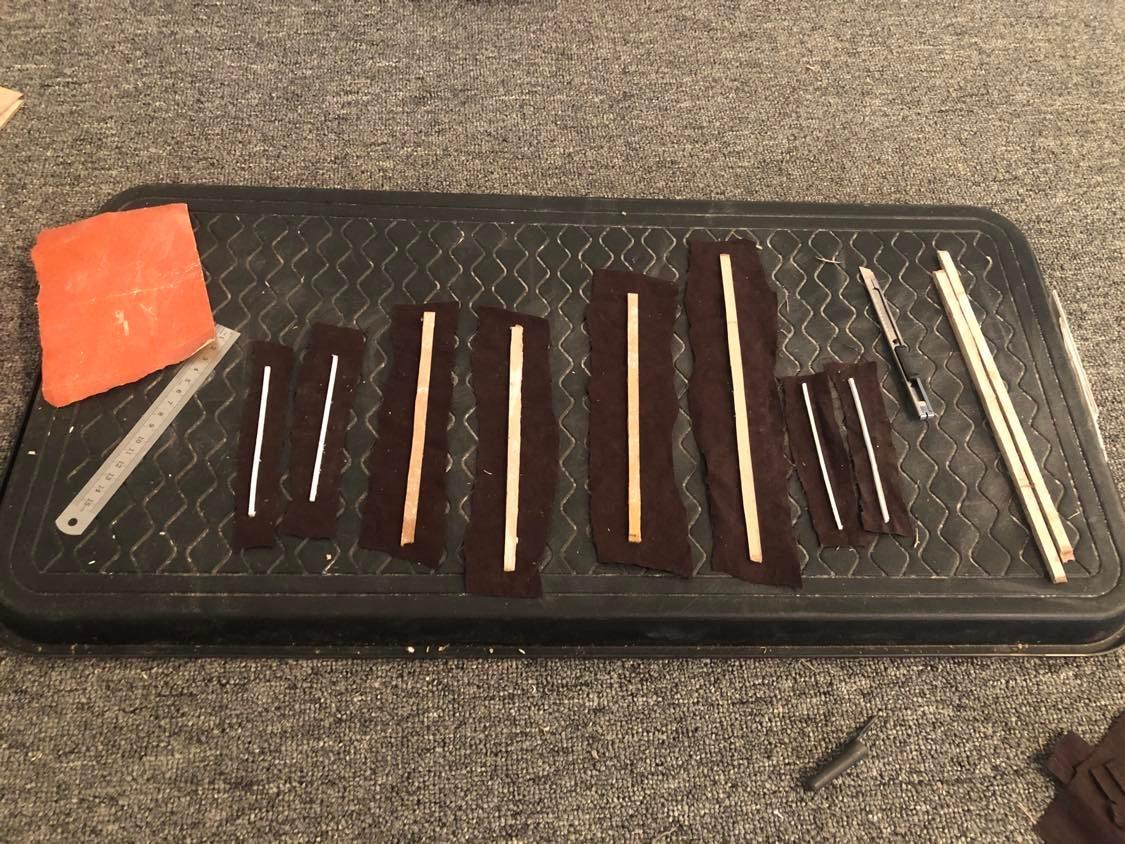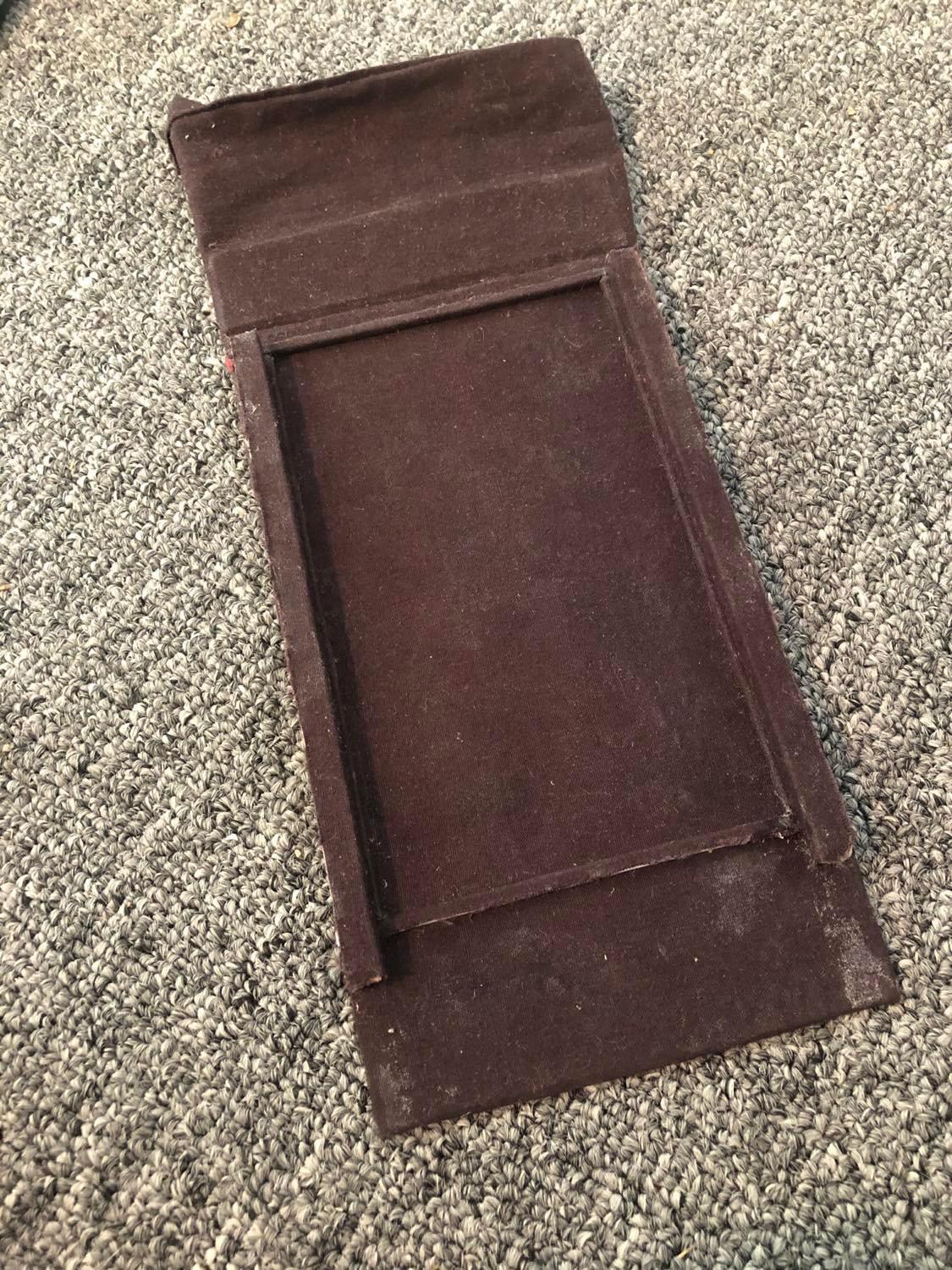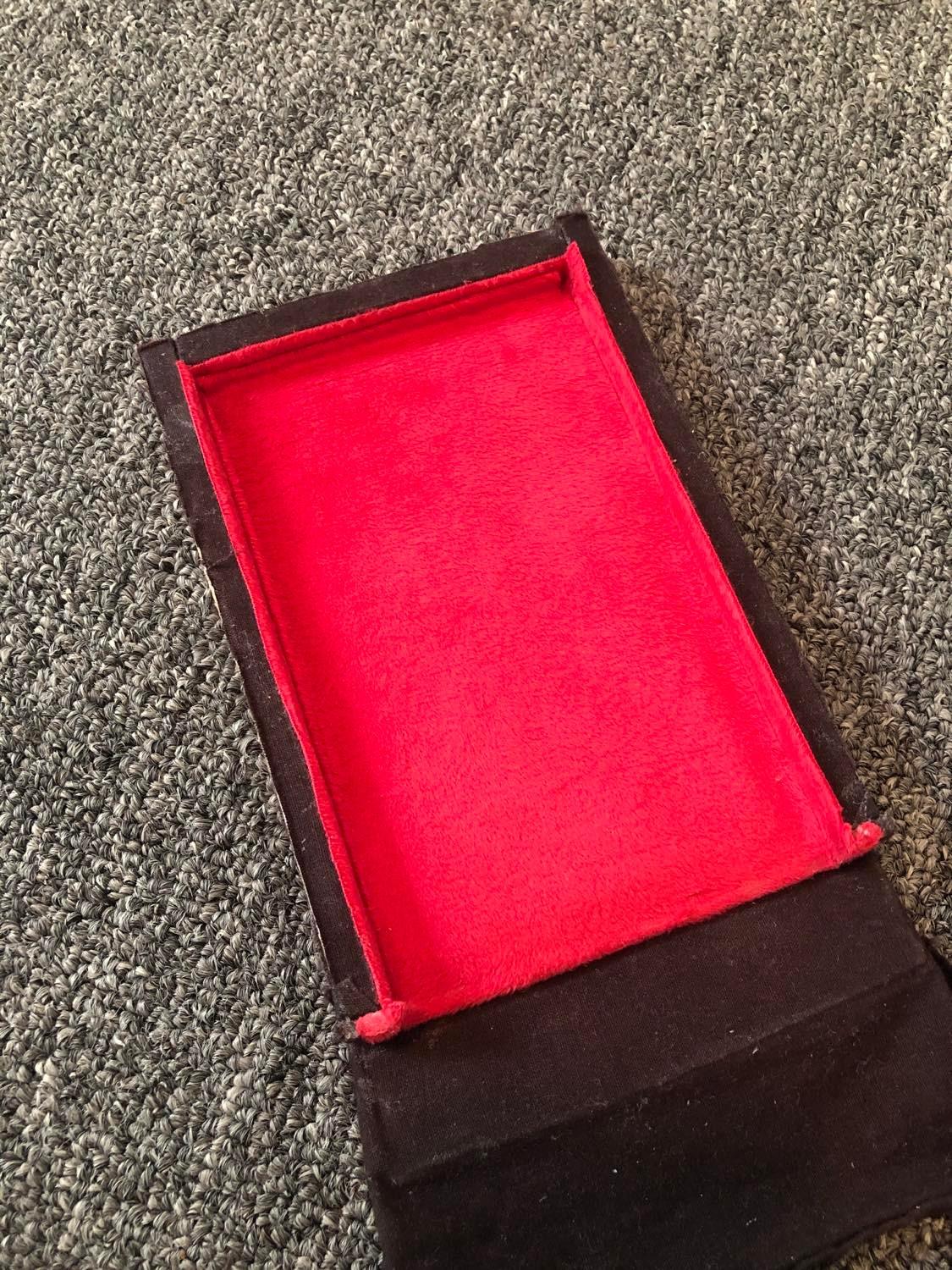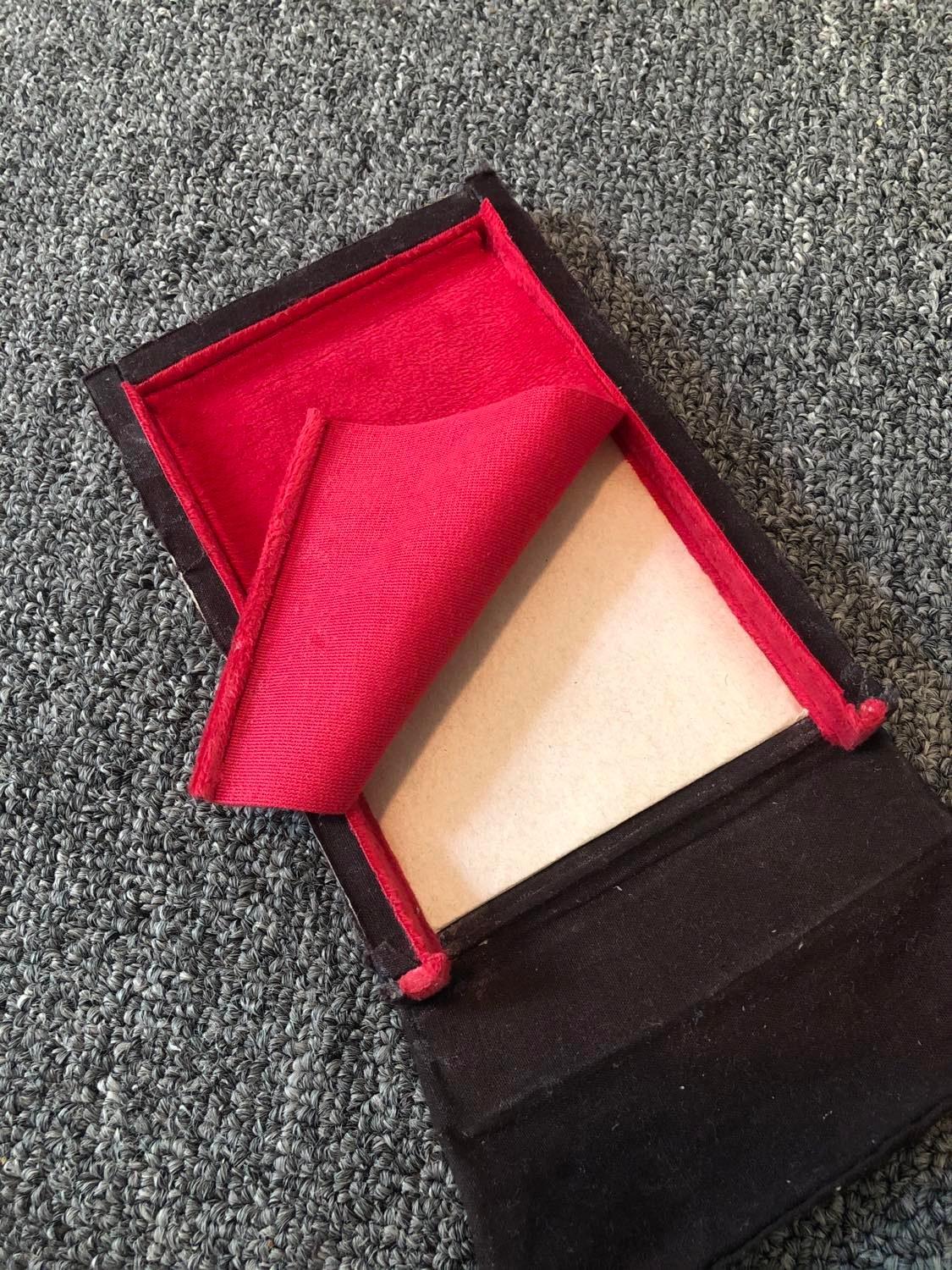 The box will at some point soon, when possible, be given a shimmery wood veneer surface, and have gemstones (sry plastic most likely tbh but still) set into the surface like the picture on the right. I will come up with a way of having it lockable, however I can make that to happen. And otherwise, what I feel was the most difficult part (I may be eating those words) is finished at this point, the interior of the box with its very exactly sized hidden compartments and all kinds of tiny cardboard pieces that all had to be fitted in. Tbh digging small shallows into the veneer to set the gemstones into could be very tricky, but I think I can pull that off, woodworking tools and essentially removing half of the veneer in those spots. It'll be a trial, but I'll get it. For the lock I will use an old luggage lock, you know the ones with the default key, something that the players will have a good chance of picking open, and also it's small.

This page will be updated when I get the wooden veneer, after getting back to England where my woodworking tools are and stuff. Otherwise, the interior is complete!

Interior finished August 27, 2021




Did you want to draw a card from the 13 or the 22 card deck?